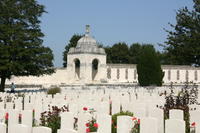 World War I Battlefields Tour of Flanders from Bruges
Explore Flanders' World War I battlefields on a full-day tour from Bruges, following in the footsteps of soldiers from around the world. With an expert guide at your side, put the scale of Belgian's WWI battles into a semblance of perspective with visits to poignant memorials in the area around Ypres. Discover dignified tributes at sites like the German Military Cemetery of Vladslo and Tyne Cot Commonwealth War Graves Cemetery, and then relax over lunch in Passchendaele's Old Cheese Factory. Visit In Flanders' Field Museum, and finish by attending the Last Post Ceremony in Ypres.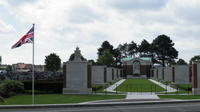 Full day Tour of WW2 in Northern France the Atlantic Wall, V1 and V2 Launching Sites From Bruges
Stand overlooking the Atlantic with a stunning view of England. Visit a Todt Battery Bunker transformed into a very nice museum and see some others that were destroyed. Go into Northern France's largest bunker in Eperlecques, built to be a V2 launching site. Also see the V1 launching site of the "Bois des Huit Rues" and see the famous ski shaped buildings and the Memorial of Esquelbecq from Operation Dynamo.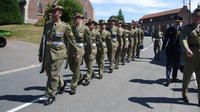 Small-Group Australian Battlefield Tour in Flanders from Bruges
You will stand in the footsteps of the Australian soldiers in Fromelles, Ploegsteert and Messines. You will see some of the mine craters laid by the 1st Australian Tunneling Cie. Polygoon Wood, and Passendale will be visited. You will finish your day at the Last Post ceremony at the Menin Gate in Ypres